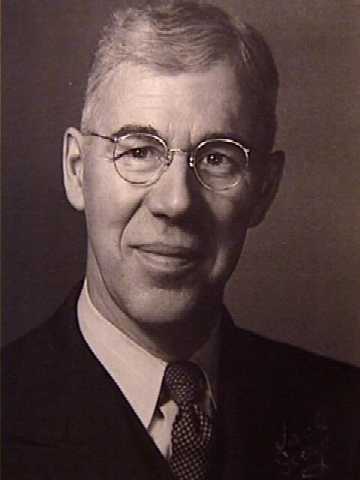 Born in Halifax, NS, Canada, Philip L. Whitman was the son of Arthur Handfield Whitman and Nellie Whitman. He was the President of Robin, Jones and Whitman Limited for 45 years, retiring in 1965.

Robin, Jones and Whitman Limited is one of the oldest firms in Canada, founded by C. Robin in 1766 the company carried on its business in Quebec and the Channel Isles. Later, it was reorganized as C. Robin, Collas Co. Ltd., Halifax and Gaspe; A. G. Jones and Company, Halifax, and The Atlantic Fish Companies Ltd., Lunenburg. The present name is Robin, Jones and Whitman, Ltd.
The company's interest is in the purchase and export of dry, salt fish only, and does not handle fresh, frozen, smoked or pickled fish. Their C.R.C. brand of salt cod is the standard brand in the West Indies, Cuba, British, French and Dutch Guianas, Brazil and other South American markets as well as Italy. Salt cod strips and shredded cod packed in Gaspe and Lunenburg are sold all over Canada and the United States.
A short time ago all salt fish had to be sundried and most of it went to the West Indies as it would only stand long voyages under exceptionally fine dry weather. At that time a certain standard of dryness was developed called "West India Dry" which is still recognized today.
It wa in 1892 that Thomas Spurr Whitman invented what was called "The Whitman Patent" to dry fish with artificial heat. This made a drastic change in the curing and marketing of salt fish. The patent of drying was of the same type as the present building at Annapolis Royal and by means of controlled hot water heating apparatus, the fish can be dried to any degree necessary for any market. This aforesaid Thomas Spurr Whitman was the father of Frank C. Whitman, Manager of the local branch and also of Arthur Handfield Whitman, Halifax, Manager-Director of the whole company.
Besides owning and operating many stores in the province of Quebec and one in Nova Scotia, this company also owned sailing and power fishing schooners working in the Gaspe district and has owned many fast schooners of the Lunenburg fleet. The fishing schooners and gasoline boats from Grand Manan, Digby Neck and the Fundy waters supplied the local branch sitting on the waterfront of Annapolis Royal, with rail facilities. This branch at Annapolis is one of seven in Nova Scotia. There are two other branches in New Brunswick, twenty-one in Quebec, and one in Great Britain. Recent officers of the company are: A. E. Jones, Halifax, Formerly of A. G. Jones and Company, Managing Director; and Arthur Handfield Whitman, Halifax, formerly of Collas, Whitman Company, Manager for Gaspe; E. A. Bouillon, Paspeblac, Quebec, late of C. Robin Collas Company, Ltd.


During World War One Philip L. Whitman served as a lieutenant in the coastal defense batteries at Halifax and Sydney. In World War Two he served for a time as an officer in command of the First Halifax Coast Brigade Artillery.

A member of the Anglican Church of Canada, he was involved actively in the work of the Cathedral Church of All Saints, serving as secretary-treasurer in that church for a number of years.

His other remarkable achievements included his service as vice-consul and consul for several countries, member of the board of the Poor Association in Halifax, and an executive member of the Saraguay Club for many years.

He married Margaret Mills of Annapolis and had two daughters, Nancy (Mrs. W. T. J. Fox of England) and Lucy (Mrs. P. J. A. Traves, of Halifax).